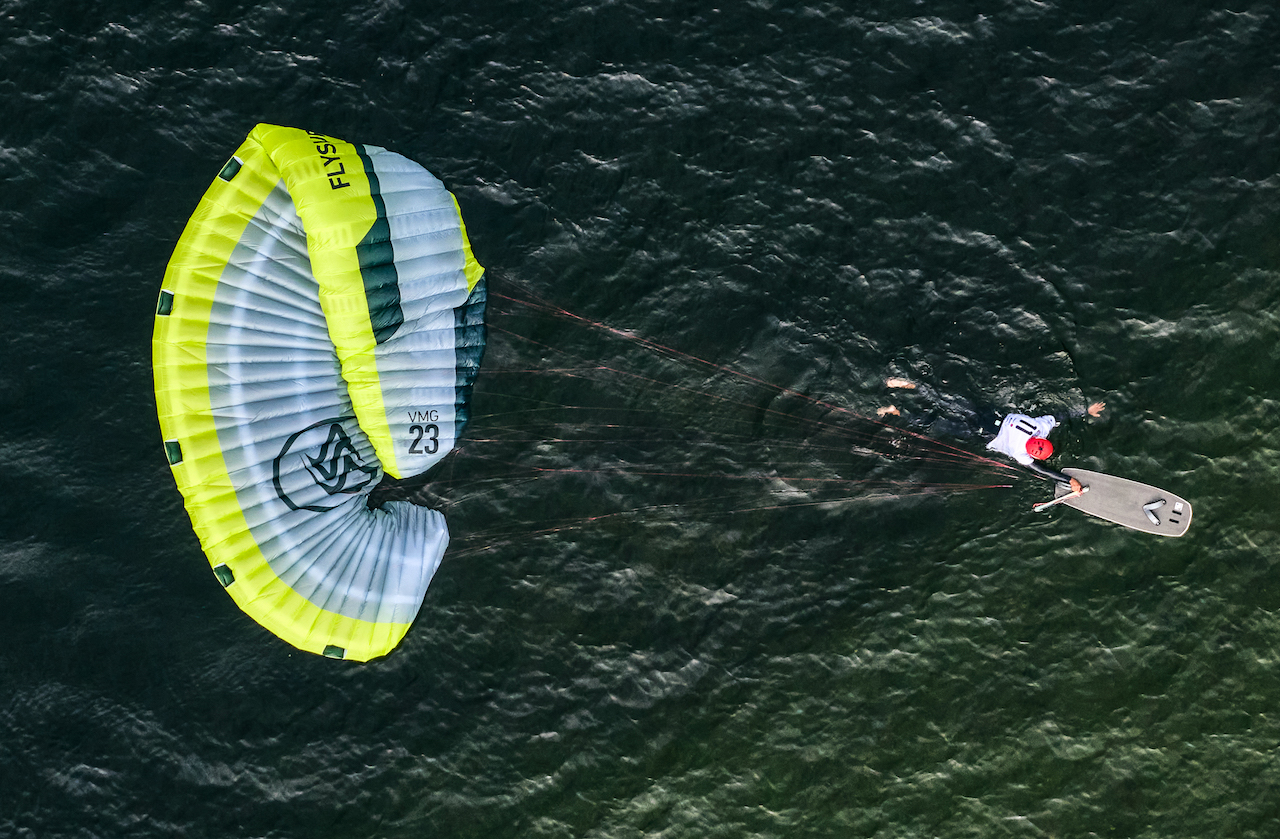 © IKA media / Robert Hajduk: Keeping the kite flying high is sometimes the biggest challenge

There is a particular style of riding and racing that is required for the soft and mysterious breeze at the southern end of the Austrian Lake, and Dolenc does appear to be the master while others struggle with the conditions.
Chased hard in the first two heats by his training partner, the reigning World Champion Max Maeder from Singapore, Dolenc always looked in control and took two winner's guns. In the third race it was Jannis Maus of Germany who leapt to the front, with Maeder again in second and Dolenc across the line in third but still leading overall.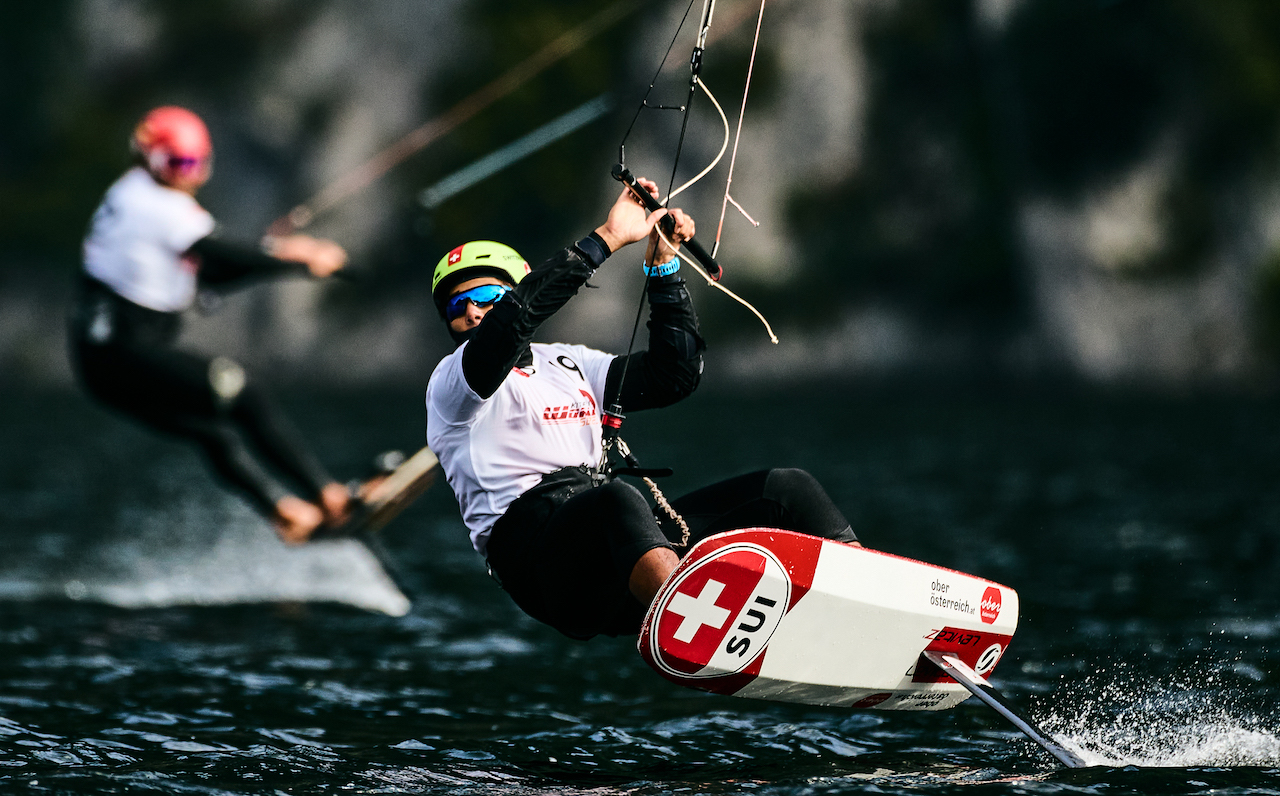 © IKA media / Robert Hajduk: Karl Maeder leapt out to a new personal best today

Even Dolenc himself can't quite identify the winning ingredient. "I don't think it's speed, but obviously it doesn't hurt," said the Croatian. "Really I think it's that I read the course really well, and I made some good decisions about when to tack."
On such a short two-lap race course where the races lasted around seven to eight minutes, every decision had to be spot on if you were going to make it around the course in good shape. Aside from Dolenc's solid performance it was a good outing for the Maeder brothers with 17-year-old Max currently in second and 15-year-old Karl in fifth. Sandwiched between the brothers in third and fourth respectively are Denis Taradin of Cyprus and local talent Valentin Bontus of Austria.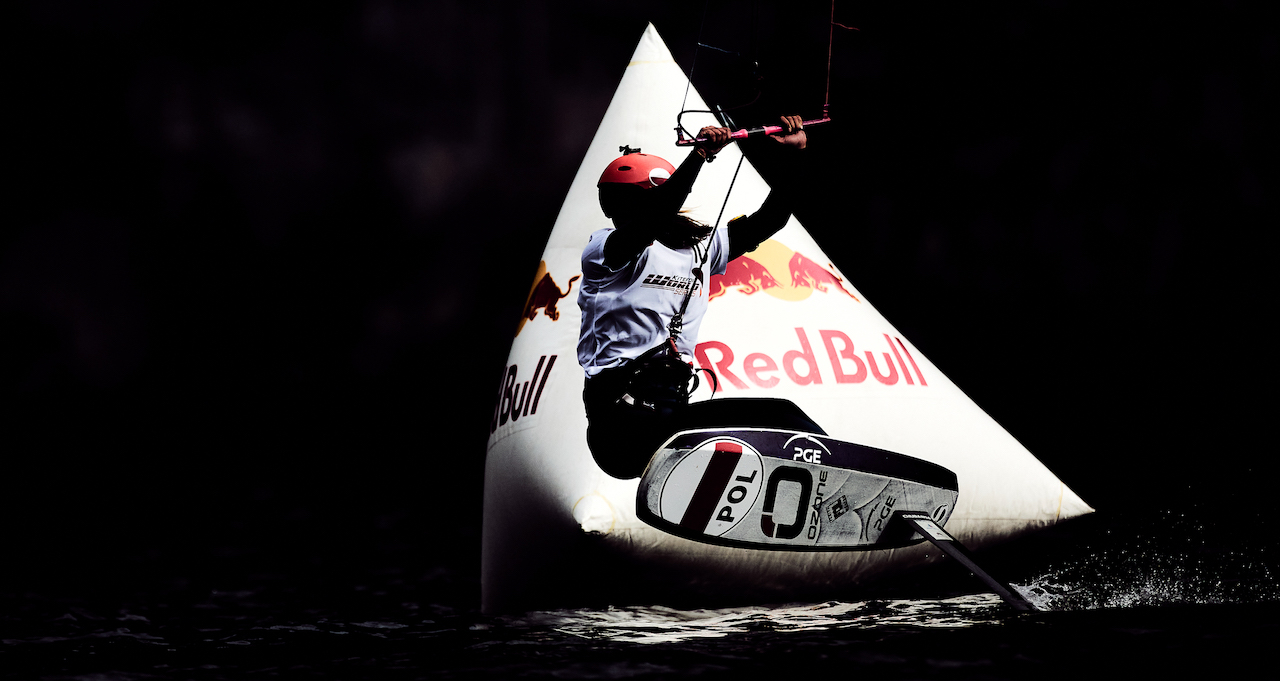 © IKA media / Robert Hajduk: Julia Damasiewicz loves being back where she won in 2022

The women were racing off the same start line as the men and like Dolenc, last year's winner Julia Damasiewicz is feeling happy to be back on the tricky waters of Traunsee. "I feel really comfortable, I like it a lot and after winning here last year the place has happy memories for me," said the Polish rider whose 2022 victory in Traunsee marked the first time that USA six-time World Champion Daniela Moroz had been beaten in competition for six years.
"That was like a huge deal. I was so impressed with myself and I will always remember it as a really good memory. It gives you confidence on days like today. It was good fun racing with the boys too, but it's very difficult on the start line because they are faster and then you are fighting to keep clean air on your kite. So I am tacking away on to port earlier than I would do normally."

© IKA media / Robert Hajduk: Breiana Whitehead is quickly learning the tricks of Traunsee

While Damasiewicz had a very good day in the women's fleet, Australia's Breiana Whitehead did even better. She sits in ninth overall in the combined rankings and is the top placed female rider, a remarkable achievement considering this is her first time visiting Traunsee. "I really wanted to keep looking for the best bits of [wind] pressure, moving from one bit to the next, trying to keep good pressure on the foil," said Whitehead, keen to avoid the pitfalls of sinking into the water or even letting the kite drop out of the sky.
This was easier said than done, even for the best in the world like Lauriane Nolot. "I am hurting," grinned the new women's World Champion from France. "I need to remember how to race again," she said, reflecting on a well-earned holiday away from kiting and competition. Nolot is deliberately not taking the competition too seriously, so she's unfazed by only being fourth best in the women's fleet.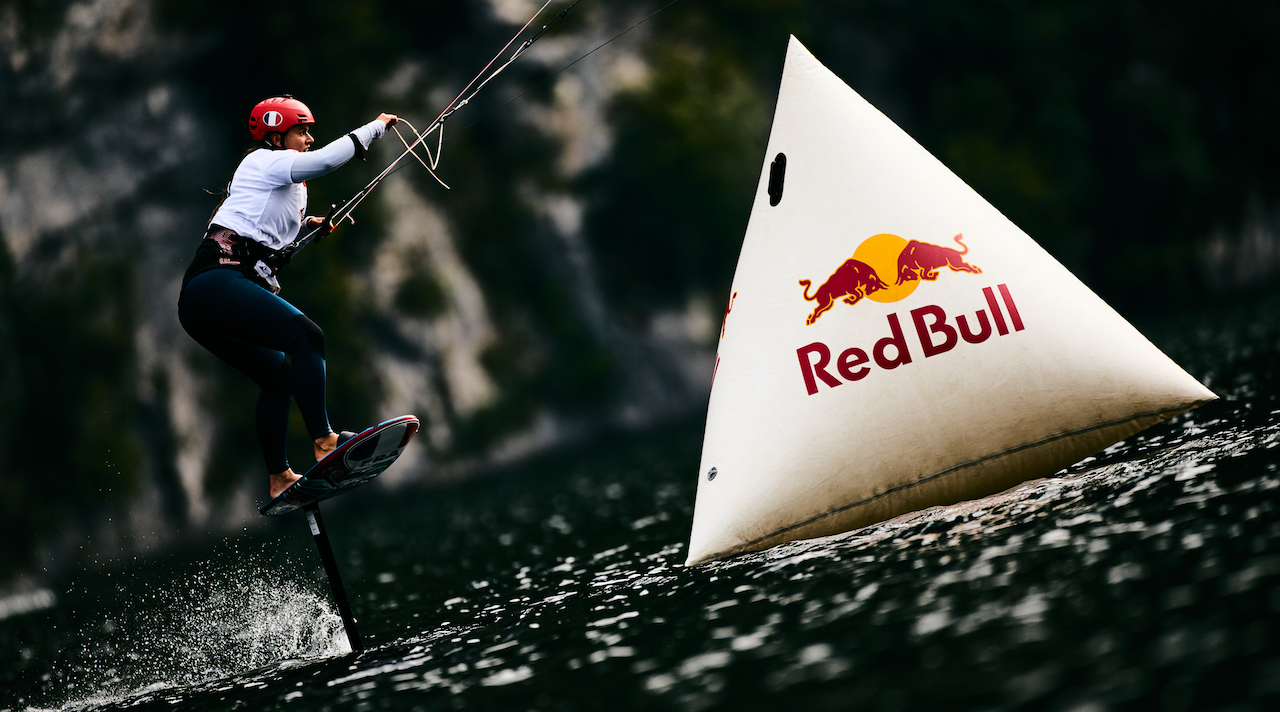 © IKA media / Robert Hajduk: The women's World Champion's not winning, but she doesn't care

At one point she laughed at her friend's failure to complete a tack as British rider Sam Dickinson crashed into the water. Five seconds later Nolot committed the same error. Crashed and burned. "I learned not to laugh at other people when they screw up," she giggled. "I learned the lesson of bad karma, instant karma!"
Racing is scheduled to continue at midday on Friday with the Medal Series set to take place on Sunday 8 October. The final two days of competition will be live streamed this Saturday and Sunday.
RESULTS MEN
| | | | |
| --- | --- | --- | --- |
| 1. | Martin Dolenc | CRO | 5.0 |
| 2. | Maximilian Maeder | SGP | 10.0 |
| 3. | Denis Taradin | CYP | 12.0 |
RESULTS WOMEN

| | | | |
| --- | --- | --- | --- |
| 1. | Breiana Whitehead | AUS | 32.0 |
| 2. | Julia Damasiewicz | POL | 39.0 |
| 3. | Alina Kornelli | AUT | 40.0 |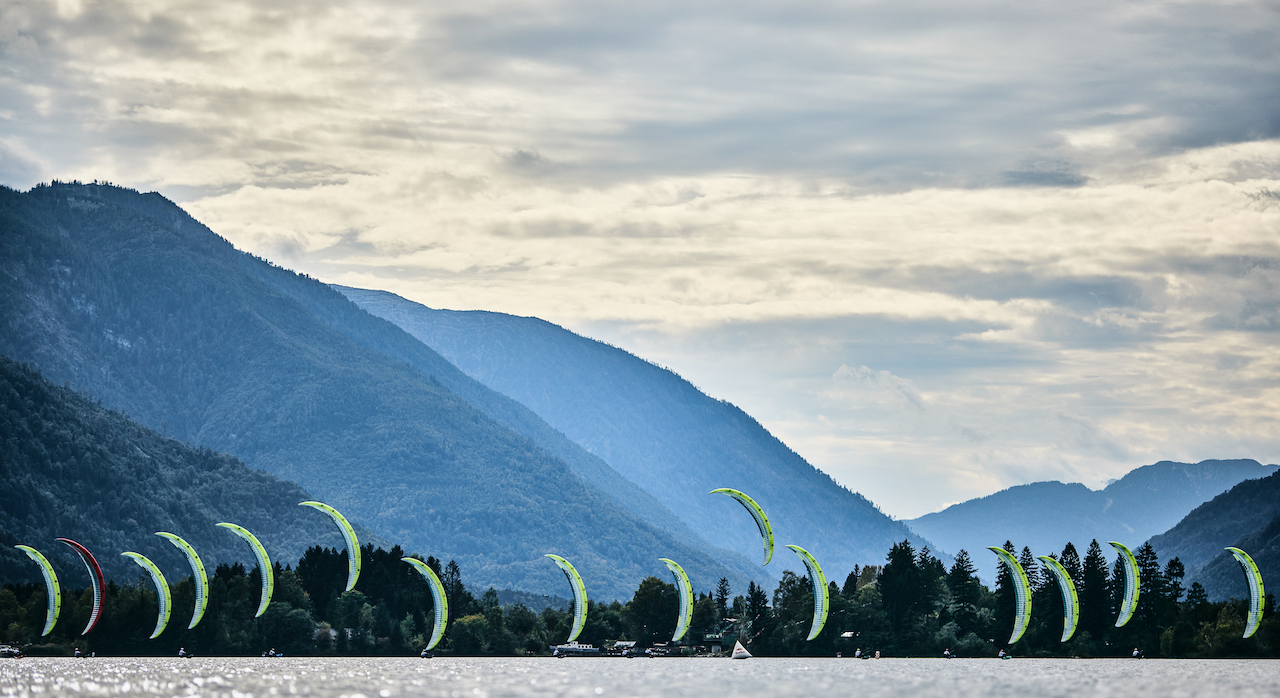 © IKA media / Robert Hajduk: Kiting paradise