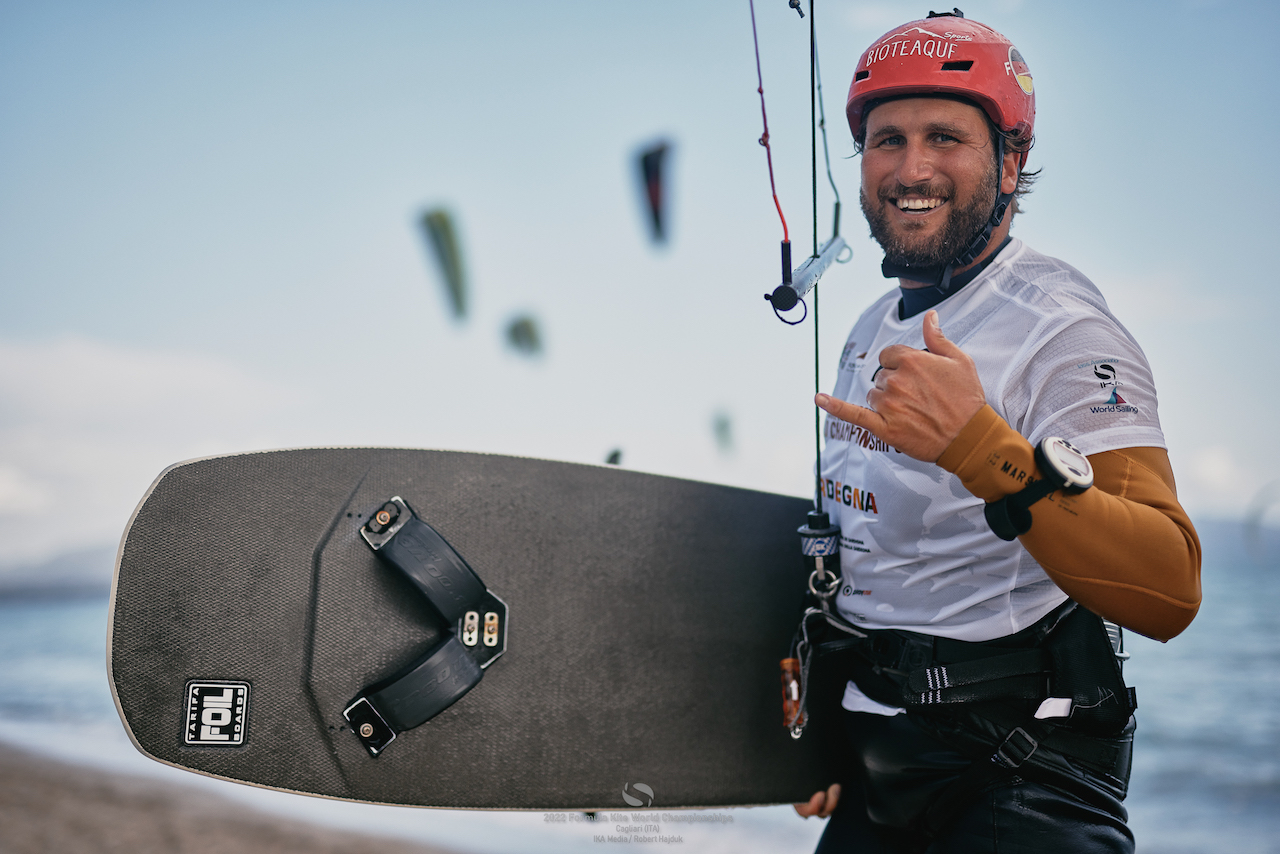 © IKA media / Robert Hajduk: Can Flo Gruber maintain his 'Flo State' from Traunsee?

A year ago this was the venue for the Formula Kite World Championships but the difference with a Kitefoil World Series event is there are fewer restrictions on equipment choice. Some will be trialling prototype kites and foil sets while others will want to build up their level of experience and familiarity for the gear they'll be using at next summer's Olympic Regatta in Marseille.
With 46 entries from 19 countries and five continents this is a truly international fleet of Olympic aspirants, as well as few who are here for the sheer thrill of flying along at over 30 knots in spectacular summery conditions in mid-October.
With some of the riders fresh from the freshwater challenge of Kitefoil World Series Traunsee in the mountains of Austria, expect to see a strong performance from the medallists who prevailed at the end of a difficult final day of competition on Sunday. Max Maeder narrowly missed out in winning the Worlds in Cagliari a year ago but the 17-year-old from Singapore has enjoyed a stellar season in 2023 and his victory in Traunsee confirms his status as favourite for the title in Sardinia.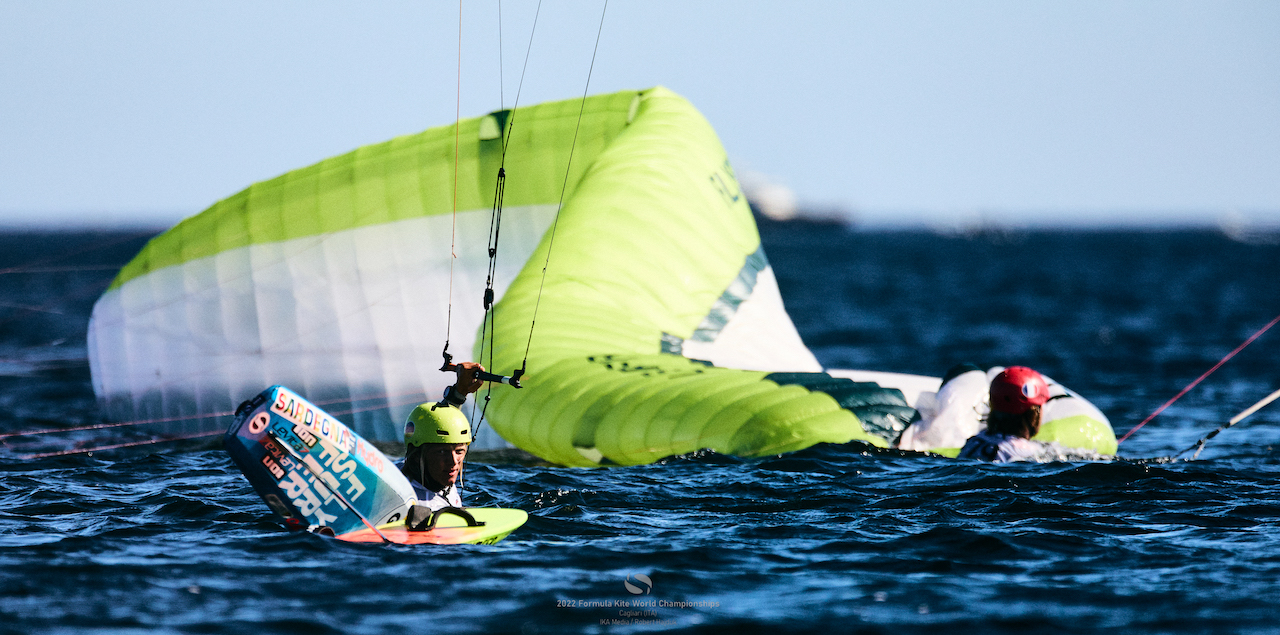 © IKA media / Robert Hajduk: Jannis Maus in a tricky moment from last year's Worlds in Cagliari
Close behind Maeder in Austria was Flo Gruber, the German kiteboarding legend who will be hoping that his silver medal performance means his fortunes are on the up again. After a below-par performance at other recent events, the 29-year-old appeared to be back to his best in Traunsee. It will be interesting to see if he can carry his good form across from the gusty, freshwater demands of Austria to the steadier salt-water conditions in Cagliari.
Maeder was absent from the recent European Championship in Portsmouth, UK, as he was otherwise engaged in China winning a gold medal for Singapore at the Asian Games. Meanwhile Italy's Riccardo Pianosi won his first senior European title in Portsmouth and Cagliari will be a chance to see if this life-changing victory has given the 18-year-old the confidence for Pianosi to get the better of Maeder who so often has beaten the Italian to the top step of the podium at youth level. There's little doubt Pianosi is closing the gap on Maeder but will it be enough to turn the tables on home waters? And Italy's other leading kiter, Lorenzo Boschetti, will be keen to show what he can do in front of a home crowd.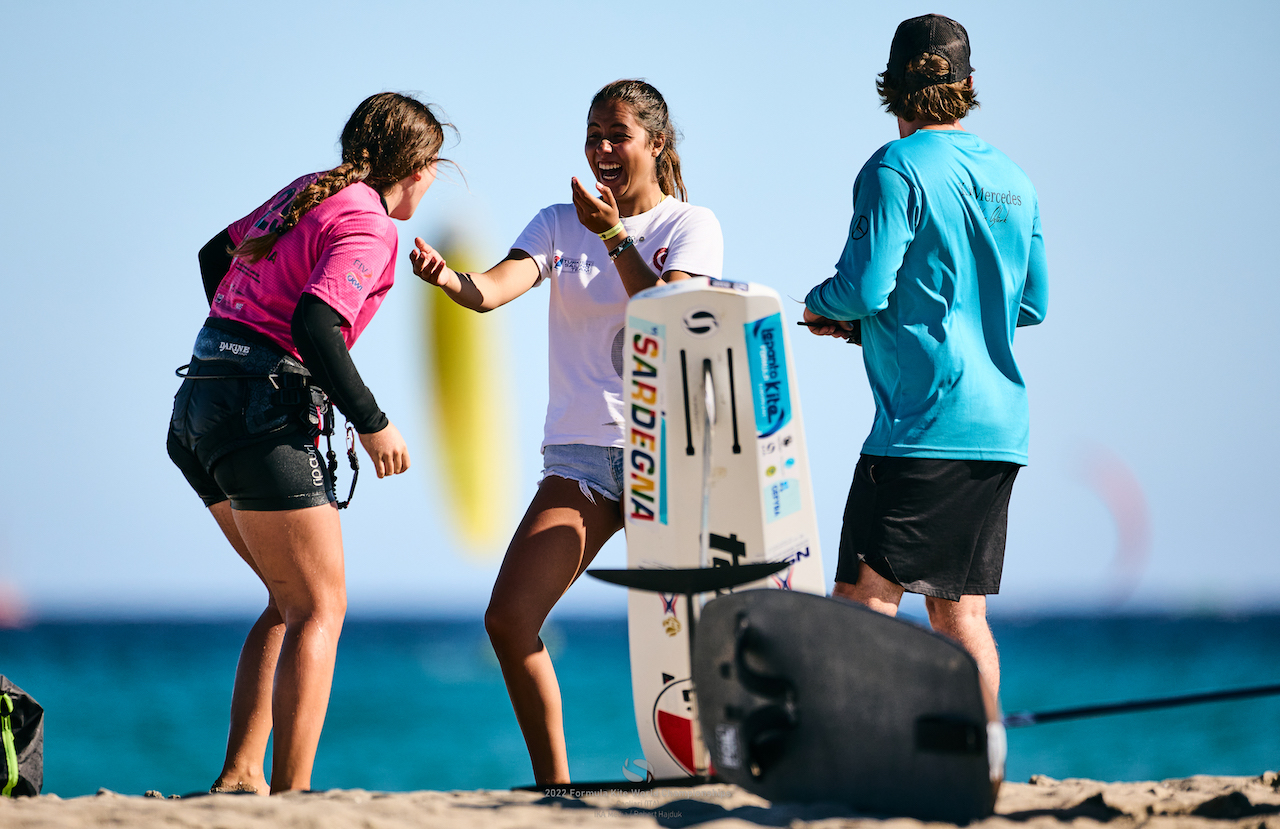 © IKA media / Robert Hajduk: The long hot summer continues a little bit longer in the south of Sardinia
Others who are operating at the top of their game include Denis Taradin of Cyprus and Martin Dolenc of Croatia. There are a few whose stars are on the rise, potential dragon slayers such as Jan Koszowski of Poland who finished 6th in Austria and Max Maeder's 15-year-old brother Karl who is also discovering a new level of consistency and determination.
Lauriane Nolot finished runner-up at last year's women's Worlds in Caglari but with Daniela Moroz of the USA taking time out from kiting for a few months, Nolot will be the clear favourite to take the title this year. Although she started slowly in Traunsee, the French rider overtook Australia's Breiana Whitehead on the final day to grab gold.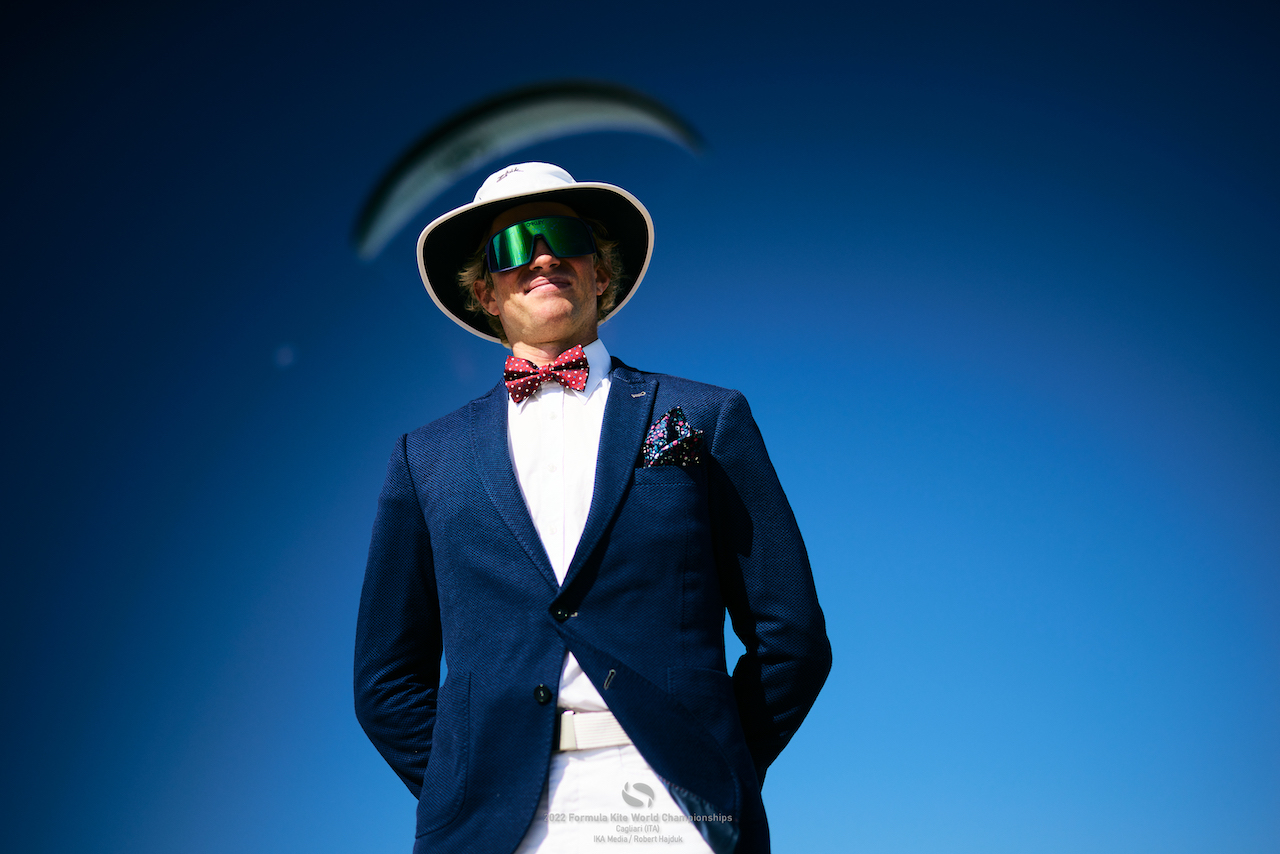 © IKA media / Robert Hajduk: Every kiter's crazy 'bout a sharp dressed race officer (Michal Jodlowski)
On the bigger open water courses of Sardinia Nolot's upwind speed advantage will be even more valuable. Whitehead finished with Austrian silver and the Australian is definitely getting better with every event. Julia Damasiewicz will be leading the charge from the Polish squad and Switzerland's Elena Langwiler will also be in the running for a place on the podium.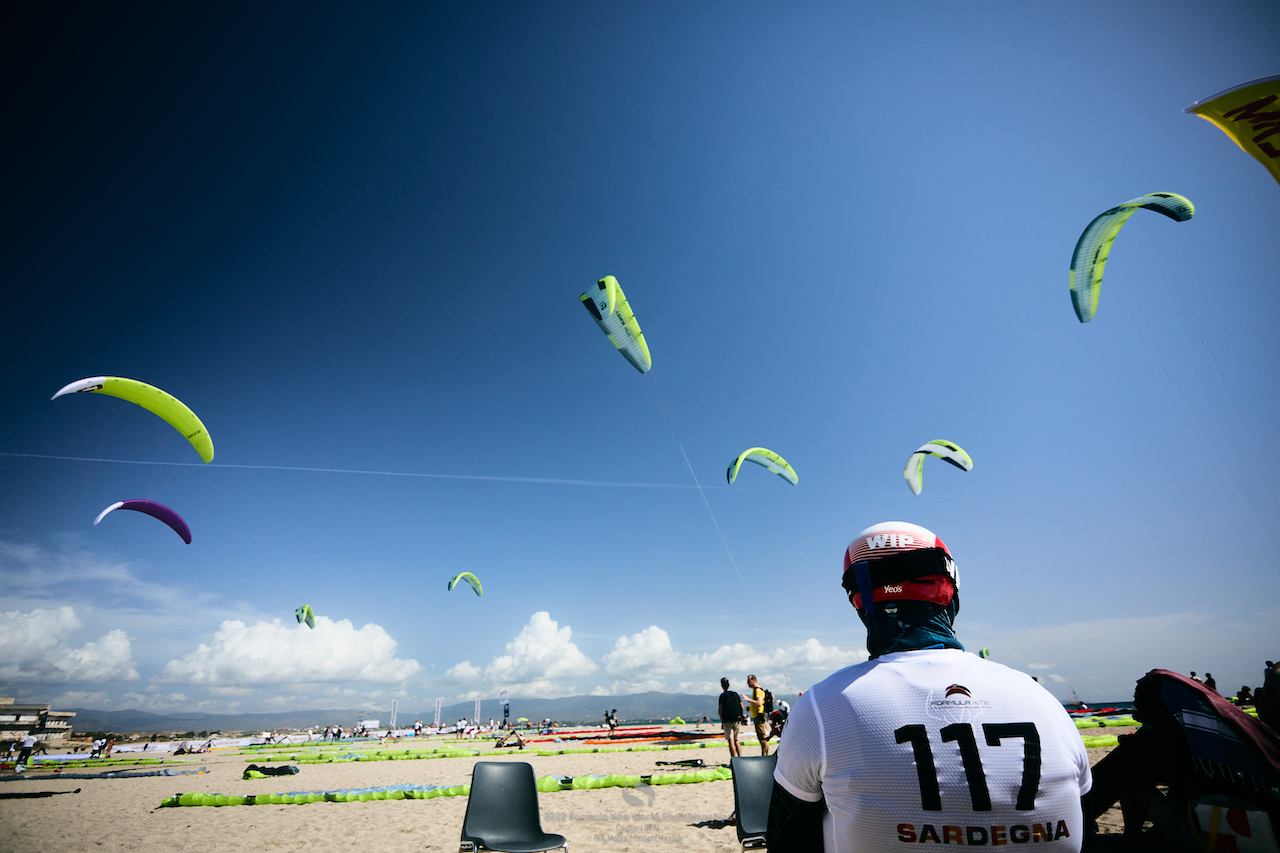 © IKA media / Robert Hajduk: Ready for action. Max Maeder contemplates the task at hand

Competition begins on Thursday 12 October with the Opening Series qualification and culminates in the Medal Series showdown on Sunday 15 October. The final two days of racing will be livestreamed and available to watch from anywhere with an internet connection.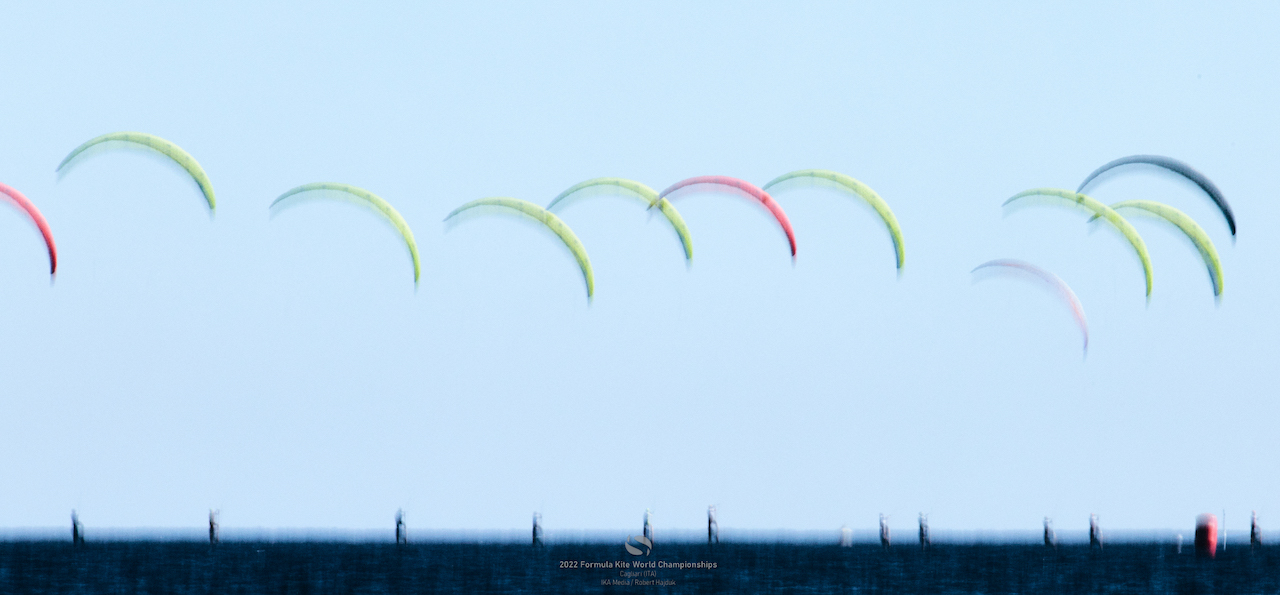 © IKA media / Robert Hajduk: Kitefoilers are GO!